ENHANCE YOUR NATURAL BEAUTY WITH AWARD-WINNING SCIENCE
AVAILABLE IN BEAUTY SALONS AND SPAS
THE SCIENCE OF BEAUTY BEGINS HERE
AWARD-WINNING LASH & BROW SERUMS IN THE CATEGORY OF THE MOST INNOVATIVE PRODUCT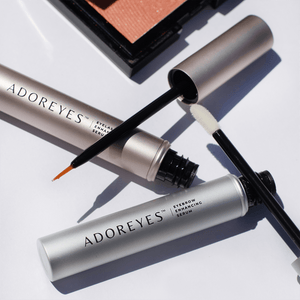 TRIPLE PEPTIDE COMPLEX
Features a high-performance
Triple Peptide Complex technology to revitalize, thicken and strengthen
eyelashes and eyebrows from the root to the tip.

HYDRO & VITAMINS BOOST
The Vitamin and Hydro Complex with Biotin, Niacinamide, and Panthenol moisturizes lashes to offer significant results without harmful ingredients.
BOTANICAL EXTRACTS
The Botanical Extracts such as Pumpkin and Grape Seeds boost the health of lashes by conditioning and protecting them from breakage and dryness.
CLINICALLY PROVEN
Made with clinically-proven and highest quality ingredients. All products are manufactured in Canada and cruelty free certified.
ADOREYES BEFORE & AFTER

FIRST MULTIPEPTIDE LASH & BROW SERUM FORMULA WITH TRIPLE PEPTIDE COMPLEX
Acetyl Tetrapeptide-3 peptide helps build stronger eyelashes and eyebrows.
Myristoyl pentapeptide-17 is a high-performance peptide that makes lashes appear fuller, healthier, thicker and shiny-looking. It also rejuvenates and fortifies eyelashes and eyebrows.
Biotinoyl Tripeptide-1 is formed by three amino acid peptides enriched with Biotin. It fortifies and conditions eyelashes and eyebrows to maintain healthy-looking hair.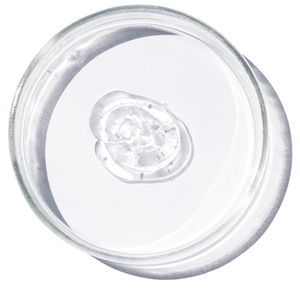 FORMULATED AND MADE IN CANADA
ADOREYES® is a Canadian beauty brand founded on the principle of empowering women by discovering their full natural potential. Embracing and enhancing natural features is at the heart of the company's philosophy.
Working with Canadian Scientists and Formulators, ADOREYES created a first-on-the-market an award-winning multi-peptide lash & brow serum with a sophisticated Triple Peptide Complex to condition eyelashes and eyebrows.
ADOREYES's core value is to deliver science-based, results-oriented, professional-grade cosmetics with meaningful ingredients that create an integral formula for natural beauty.
All our products are proudly formulated and made in Canada and certified and "Ontario Made".
DISCOVER ADOREYES PRODUCTS